Ivory Cotton Bar
Maple Bacon Cotton Candy
Regular price
$13.00 USD
Sale price
$10.00 USD
Unit price
per
Sale
Sold out
Organic Cotton Candy made with maple sugar and dusted with hickory smoked bacon. This savory cotton candy treat is the perfect cotton candy to have for breakfast with pancakes, at dinner on top of a steak, or anytime your tummy needs a snack.
Share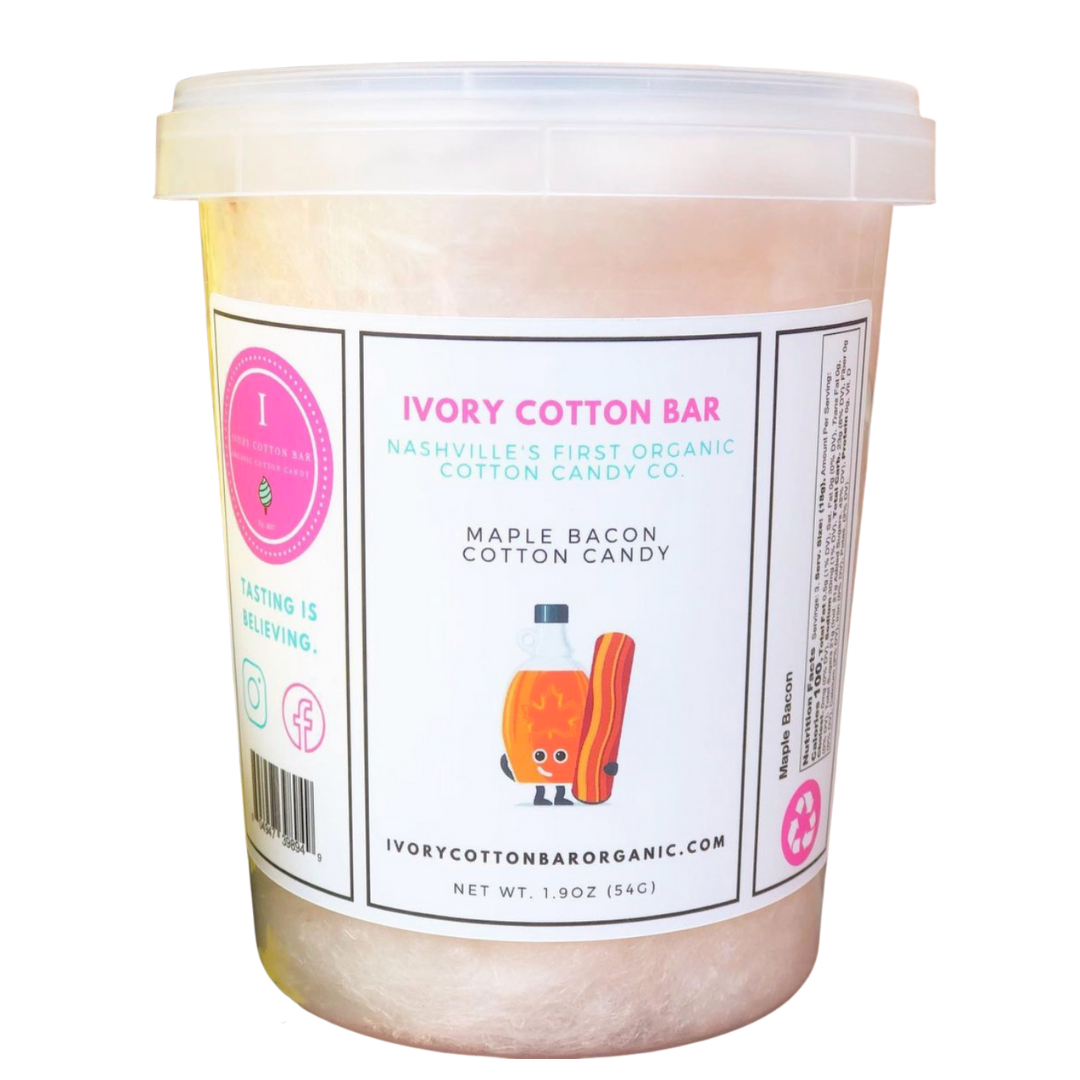 Common Q & A
What size product should I expect?

Our containers are 5 inches wide 7 inches tall.
How long does shipping take?  

Shipping generally takes 3-5 business days.
How should I store my purchase?

Away from mositure, extreme heat, extreme cold, and direct sunlight.
How long is the shelf life?

* With proper storage our Cotton Candy will last 4 - 6 months.

* With proper storage our Popcorn will last 3 - 5 months.
What kind of Services do you provide?

* Do you do fundraisers?  Yes, we do! Please email us with your inquiries.

* Do you do events and LIVE Spinning?  We sure do! Please email us with your event inquiries.
Exactly how delicious are your products?  

We've been told they are Magically Delicious but tasting is believing.