Ivory Cotton Bar
Ice Cream Bar Cart Service
Regular price
$699.00 USD
Regular price
$750.00 USD
Sale price
$699.00 USD
Unit price
per
Sale
Sold out
Reserve and design your very own Ice Cream Bar with the most delicious and fresh selection of ice cream and toppings. Allow your guests to create their own Ice Cream masterpiece. We promise to deliver the best product and service to ensure you have an memorable experience.
If you're looking for a mobile ice cream bar for your next private or corporate event you have come to the right place. Our 4-hour service includes scooped ice cream with an elaborate assortment of flavors and toppings. Pricing starts at $699 for 55 servings and $10 for each additional serving. An umbrella is included. Customized branding upon request.
* Complimentary delivery and pick up within the Greater Nashville area. Additional delivery fees may apply to certain locations. Please contact us for details.

What's included
Scooped Ice Cream:
Two scoops per guest.
Flavor Choices:
Choose up to 3
Toppings Choices:
Choose up to 7
Attended by one of our friendly & professional catering staff:
Up to 4 Hours Included. Additional hours available with extra fee. Please contact us.
Minimum Order:
$699 (55 Guests)
Additional Guest: $10/Guest
Popular Flavors & Toppings
Ice Cream: Summer Strawberry, Choco Chocolate, Vanilla Bean, Southern Banana Pudding, Salted Caramel Churro, Orange Beach Sorbet, Oreo Cookies & Cream
Toppings: Oreo Crumbles, Cotton Candy, Sprinkles, Chocolate fudge, Strawberries, Brownie Bites, Pecans, Gummie Bears
* Upon booking you will be contacted to confirm flavor choices or feel free to contact us prior to booking for full flavor listing.
* Rental Contract, Damage Waiver, and any applicable fees must be paid and signed before delivery
Share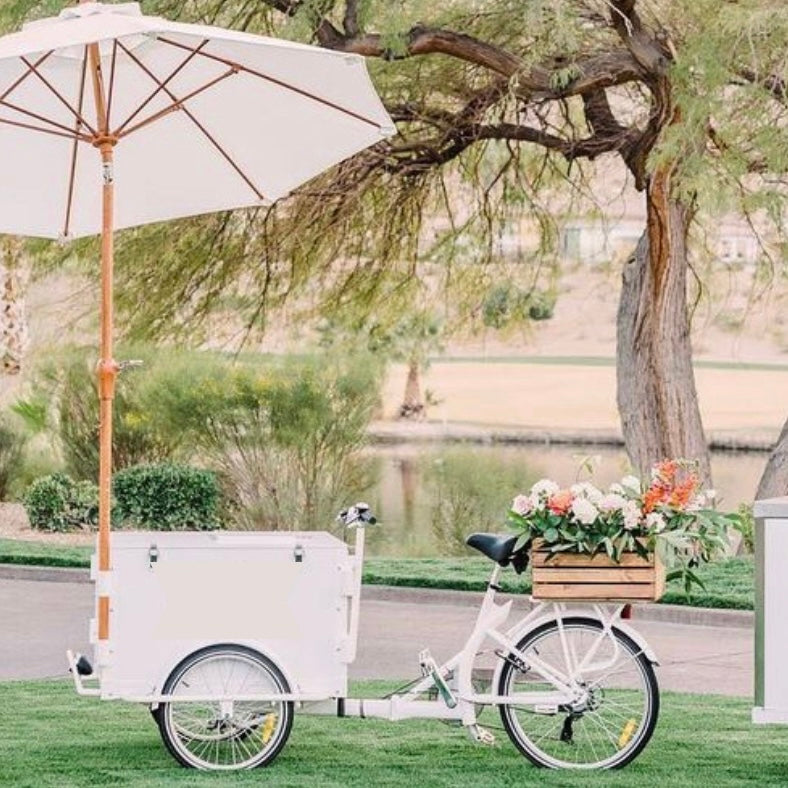 Common Q & A
What size product should I expect?

Our containers are 5 inches wide 7 inches tall.
How long does shipping take?  

Shipping generally takes 3-5 business days.
How should I store my purchase?

Away from mositure, extreme heat, extreme cold, and direct sunlight.
How long is the shelf life?

* With proper storage our Cotton Candy will last 4 - 6 months.

* With proper storage our Popcorn will last 3 - 5 months.
What kind of Services do you provide?

* Do you do fundraisers?  Yes, we do! Please email us with your inquiries.

* Do you do events and LIVE Spinning?  We sure do! Please email us with your event inquiries.
Exactly how delicious are your products?  

We've been told they are Magically Delicious but tasting is believing.